How to Save Money on A Beach Vacation
Beach vacations are a great way to relax and escape the stresses of everyday life. However, they can also be quite expensive. So, how will you save money on a beach vacation if you want to?
Certainly, there are a few things that you can do. I believe money can be saved in almost everything. You just have to look for the ways.
Vacationing on the beach is a popular summer activity for many families. Usually, families love to take out their kids out on a beach and play.
I love beach vacations but I also love saving money on travel. If you are reading this blog post, probably you are looking for ways to how to save money on a beach vacation.
Over the years, I have been following a few things that help me every time saving money. Thus, you can follow the ways and look for yourself if they are useful or not.
How to save money on a beach vacation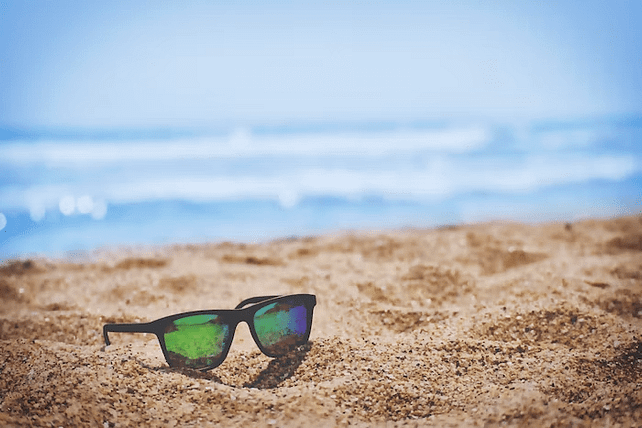 Set up a budget for your trip
One of the best ways to save money on a beach vacation is to set up a budget in advance.
By doing this, you can keep track of your spending and make sure that you don't overspend on unnecessary things. Basically, you will be able to save money for your vacation.
Decide how much money you want to spend on a beach vacation. Accordingly research about the itineraries, how much you can spend on lodging, transport and food.
Once you have an amount in your mind, make a list of everything you will need to pay and start saving.
The important thing here is to stick to your budget without breaking your bank account.
Choose an off-peak time to travel
Traveling during the off-peak season can help you save money on airfare, hotels, and more. And while the weather may not be as ideal as it is during the peak season, you can still enjoy plenty of sunny days and warmer temperatures if you choose the right destination.
The off season is often the time to get much cheaper hotels and airlines as you can save on discounts.
For example, I planned to Goa back in 2019 during monsoon and it was the best decision ever to travel. Monsoon is the time when people usually choose not to go to Goa, whereas we did because we wanted to explore the other parts of the location.
We have been to Goa 2-3 times and every time we enjoyed the beach but I was curious enough to know how Goa looks when it rains.
Luckily, we save a lot on our accommodation and airlines. As it was an off season, we got a decent discount on both and save money on food as well.
Not only that, we saved money on the local items as well. They weren't pricey at all due to the off season.
Use less expensive transportation
You can drive instead of flying to your destination. Although flying is often the quickest and the convenient option, it can be the most expensive too.
Only if you are booking your flights at least 3 months in advance, you are likely to get the lowest fares.
But not always it is possible to plan that early. Thus, driving or taking a bus can be much cheaper. I prefer to go by road driving my own if I am choosing a nearby beach destination.
Road trip could be a lot more fun if you have a delightful companion.
Find free activities to do
If you live a frugal life and wondering what ways to save money on a beach vacation without sacrificing the fun, find free beach activities to do.
The purpose of the vacation is to relax and recharge. You don't have to spend money on the things that you can do free.
For example, you can just sit and relax on a chair on the beach, sipping your drinks and getting tanned.
You can let your children play with the sand, help them build a castle and cherish the moments.
Walk with your partner holding hands.
If you want some water activities to do, bring your own surf board or look for off-season discounts on kayaking and jet skiing.
Sometimes beaches have free musical events that are free to join and get mingle with others.
You could always find out your ways to enjoy if you want to. Money can't buy everything. You can find happiness in the free things as well.
Choose a nearby beach destination
Choose a nearby beach destination to save money. This can help you avoid with the costly airfare and other travel expenses.
For example, if there is an unexplored beach destination closer to your home, some place that is easily accessible by car and taking just a few hours to reach, it could be your go-to destination.
Thus, with a little planning and researching, you can still have a great time without spending a fortune.
Stay in a rental flat or house
If you know someone that has a beach house and it is vacant, check out if they are willing to give you on a rent for few days.
This can be a great way to save money, especially if you are able to find a rental that is closer to the beach.
Typically, you will get more space for your money and you'll have access to a kitchen, which can help you save on meals.
If you rent it from a friend or knowing someone who is closer to you, may not even take the rent. You will be lucky then.
If the property is located near the beach, you won't have to spend money on transportation to get to the beach. Thus, you are saving money greatly.
You are saving money on your staying, food, and transportation. What else could be better for a saver?
Eat with the locals and at local places
When I go out on a beach vacation with my family, I usually carry home cooked meal and snacks with us. Now, when you are going to stay on that location for 2-3 days, your home-cooked meal won't fulfil your needs. Thus, you will have to look out for food.
Usually, we eat inside the hotel restaurant as we have a baby. So, it becomes a bit impossible thing to go out every time and eat.
But when we were just a couple, we always eat where the local best food we get. I either used to ask the hotel owner for food recommendations or would mingle with the locals and they would help get us to their best and cheap restaurant in that area.
Carry your own beverages
If you enjoy beverages, it would be best to carry your own in your car and save money on them.
You must research first as some states don't have a sales tax, so if you are vacationing there you won't have to carry.
Also, some beach locations have restrictions in beverages consumption and they are termed as dry town. There, if you carry, you will probably have to consume inside the hotel and enjoy.
Another money-saving tip would be to go to a restaurant in the beach town during happy hours. Usually either you get discounts on your food or get free beverages to drink.
Carry your own beach items
One of the best ways to save money on a beach vacation is to carry your own beach items with you.
This includes items like beach portable chairs, umbrellas, and towels. By bringing your own beach items with you, you can avoid paying the high prices that many hotels and resorts charge for these items.
However, if you travel by a car, carrying them will be easier than compared to travel by flights.
For example, when I go on a beach vacation with my family, I pack an umbrella, towels, skin care items and sunglasses. One should always carry their belongings.
Chairs, mat or things like that can be carried through if you are traveling by road.
Thus, it is important that you decide first where to go and what mode of transportation should you take.
Final words –
Beach vacation can be fun even without even spending too much. Keep it simple and grounded.