How to Save Money on Online Shopping: 9 Useful Tips
Online shopping is a great way to shop anything you want without leaving your home. Today, the dominance of online shopping is evident in the retail industry.
Purchasing products has become so easy that it's hard to resist the temptation. With a few clicks, the product will be delivered to your doorstep. You can buy as many products as you want. Whenever you want. Almost every day you get to see deals and discounts on products.
Everyone is using apps for online shopping. People from rural to cities, online shopping has entered everywhere.
But it has often seen people are finding it hard to save money on online shopping. Their buying impulses are increasing and so are their expenses.
The problem is when you see a 40% discount on the products that you wish to buy, you hardly think about the money. The discount has made it possible for you to buy. Likewise, instead of the needed products, you end up buying things that are not even needed. Hence, you are paying more and saving less.
Now, the question might arise how to stop the temptation and how to save money on online shopping.
As per my experience, you can stop your buying impulses when you stick to your budget.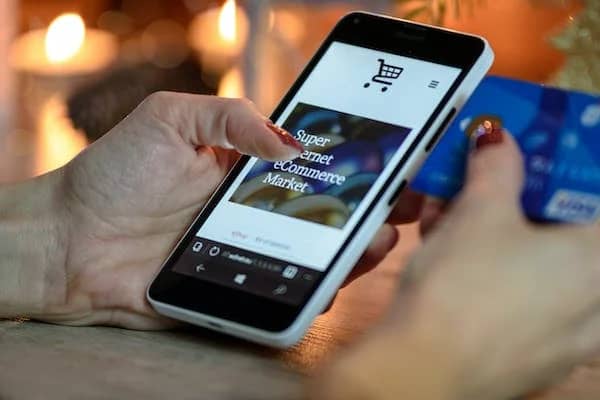 How to save money on online shopping?
You must be careful enough when you shop online. However, with a few simple tricks, you can save yourself some money and avoid buyer's remorse of overspending.
How to save money on online shopping –
Compare product price at different e-commerce sites
If you are looking to save money on online shopping, sometimes comparing the price of the same product on different e-commerce sites can be helpful. You may find that the same product is available for a lower price at another site.
For example, In India, we have Flipkart and Amazon both. You are looking to buy a Sony headphone. When comparing the price of the same product on both the sites, you may find Amazon is offering a better discount than Flipkart.
Thus, if you choose to buy from Amazon, you will save a bit more.
This can be time-consuming and frustrating, but an easier way to find better deals on the product you want.
To save your time, you can also use a price comparison tool that allows you to compare prices on different sites.
There is one I know, PriceChecker, which let you compare prices of different products in UK.
Set a budget for online shopping
Always set a budget whether you are doing online shopping, grocery shopping or monthly expenses. Budget plays a pivotal role in personal finance.
When you do online shopping, if you are not careful enough, it is easy to get swept away amidst the endless options and overspend. When you set a budget and stick to it, it lets you keep a control over your shopping spree.
You are creating a limit for how much you can spend on items you wish to purchase. Even if there are discounts over hundreds of things, you won't get tempted to purchase that is not required.
Thus, budget can help to stay within your budget. It will let you enjoy online shopping and save your money too.
If you mostly do your grocery shopping online, it is a better to make a list of things that you will need and look for deals and discounts on the e-commerce website. This method will help you save money on groceries online.
Look for free shipping
If you shop online often, you will find ways that will make your shipping cost zero. No one wants to pay shipping charges for every product you buy.
How can you make it a free shipping and save some money?
When you buy something online, they offer free shipping on orders over a certain amount.
For example, I bought a pair of shoes and two dresses last week online on free shipping. As the balance was more than INR 2000, I didn't have to pay for the shipping charges.
Usually, shipping charges are calculated by the distance covered to deliver the product.
I saved around INR 370 on shipping charges. Sometimes some stores offer free shipping all the time, but that's rare.
Check product reviews before purchasing
The next wise tip on how to save money on online shopping would be by checking product reviews before you purchase anything.
By now, you are sure that you can save money when doing shopping online. If you know how to do it right.
Product reviews can help you get an idea of how good the product is quality-wise. What other buyers think of the product and if it is worth spending your money on.
You will almost get the review of every product you wish to buy online. Read them. See the overall rating of the product, the people who have bought it satisfied? Are there any negative reviews?
Read all the reviews before you finalize purchasing the product. If you have a doubt, skip it and move on to another product. Save your money until you get the best product online.
Why product reviews are so important when you do online shopping?
In the online shopping you are not physically touching the product. You wouldn't know the quality of the product. Reviews are what other people give based on their experience who have used or bought the product.
If a product gets positive feedback from other buyers, you will have the trust to buy that product from a particular seller online.
In a nutshell, reviews manipulate a buyer's mind, if to buy.
Wait for festive deals
There is a better way to save money on online shopping is to wait for the festive deals to start. E-commerce websites offer great discounts during seasons.
E-commerce giant such as Amazon, Walmart, Costco, Target offer huge discounts and sale during festive seasons and Black Friday.
There are people who literally wait for the festive season for shopping. However, the holiday rush increases so much that people often disappoint as most of the products become out of stock by the time they make their purchase.
However, if you hit the right time to purchase, you could save a lot of money on online shopping.
Apply coupon codes and cashback offers
For the last couple of years, people prefer online shopping over physical shopping. Mainly because of the convenience, easy to access and a wide variety of products to choose from is the reason why they switched to online shopping.
One of the major reasons that kept on attracting more people towards the e-commerce sites for shopping is discounts, coupon codes, cashback offers and sale.
Coupon codes are promo codes that give you a discount on your purchase. Cashback offers are also similar to a form of rebate that buyers receive on their purchase.
For example, you wish to buy a NIKE shoe which cost around 4000 INR, i.e. USD 51. Earlier you couldn't buy because there was no discount and you couldn't afford to pay so much just for a shoe.
But, now you can buy the same when you see the discount available online on the product. Hence, the discount and the cashback made it possible for you to buy the shoe.
Shoppers can save quite an amount by using both coupon codes and cashback offers.
Leave products in the shopping cart
This is an amazing trick to save money on online shopping. Not always it works, but when your luck favours you could save money easily by leaving products in the shopping cart for a few days.
Suppose you selected a few items and want to purchase them but you aren't buying them right now, so you left them in the cart added.
Companies track their products regularly. When they will see that customers have added items to their shopping cart without buying. They observe for 24 hours or a day or two. If it is still there in the cart, they will send you an email reminding about the items they left behind.
Sometimes, they offer a discount to the customer, which is a way to convince them to return to the site and complete the purchase.
The goal of the e-commerce site is to increase their sale. Thus, you are on the winning side. You bought the product at a discount which earlier wasn't and saved money.
Subscribe or be a member
I am a Prime member of Amazon that let me get the maximum discount sometimes on certain products. I can buy the cheapest item on free shipping charges. During festive seasonal deals, I get the perks of cashback offers.
This is the benefit one can get by subscribing to or becoming a member of an online store.
You can get the access to exclusive deals and promotions that are not available to the public. They are offering you the best to stick around with them throughout. You will get the notifications of all the exclusive deals, coupon codes and promotions for certain products.
It's a way to save money on online shopping.
Many stores even offer a lifetime of free shipping charges on becoming a member.
Certainly it's foolish to miss such golden opportunities to save money online.
Use credit card offers
Once again, I am suggesting using a credit card only for rewards can be beneficial. Many credit card companies offer bonus points and cashback for spending money on the card. The reward can be used to get discounts on your online purchases.
For example, I have a HDFC credit card that I mostly use for shopping. On every purchase, I get some bonus points added to my account. After reaching a certain limit, I can redeem those bonus points. HDFC gives me rewards and coupon codes when I redeem those bonus points which I can use on my next purchase.
Likewise, some credit card companies offer cashback on your purchase.
For example, if you buy an iPhone, and if you are using HDFC or ICICI credit card, you will instantly get a discount of 5% plus INR 3000 cashback on your purchase. These offers keep on changing.
Final Words –
You can certainly save money on anything, if you do it the right way. Ensure you shop only for what you need and do it responsibly.