How to Save Money on Wedding
It's your big day. You will going to be married to the man of your life. It has to be a memorable day indeed. Once you start planning, soon you will realize that your wedding day can give you and your family a big headache too.
Guess what, there will be a lot of money to spend. Weddings are unavoidably costly and people spend money crazily to make their wedding grand and luxury.
Indian weddings are a perfect example of grand weddings. Indians love to get wed with great pomp and exuberance. They love lavish decoration with fine details, expensive gifts, wedding dresses, party night and a massive variety of food.
Nowadays, there is a trend people go to an expensive destination wedding where they spend money like water. They are all over the internet.
But there is a section of people for whom wedding day is a great day but for them money matters too.
They can't think of spending half of their savings only on the wedding.
In this article, I will share some winning ways on how to save money on wedding.
When I got married in 2015 I and my parents planned well and we had a fix budget for my marriage ceremony. We saved around USD 1,336 overall after spending on everything. It was a calculative wedding. If you want to know how, you must read the article till the end.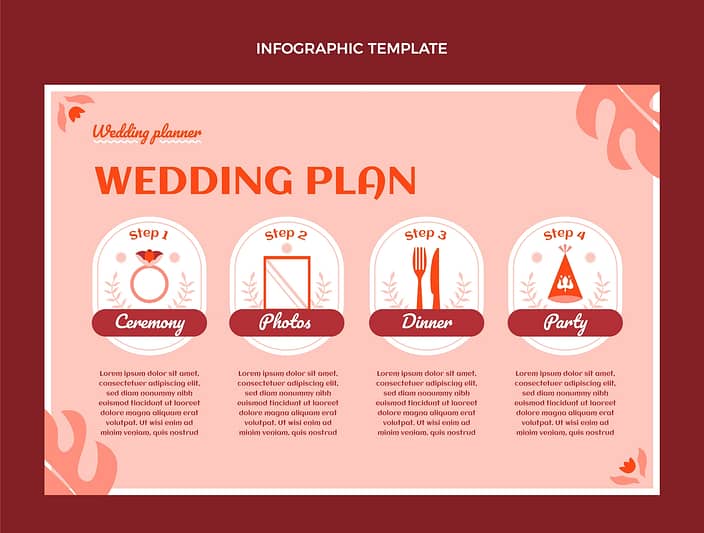 HOW TO SAVE MONEY ON WEDDING
Take Responsibility for Planning
Wedding is an expensive process. If you want to save money on wedding, you must plan it properly. You have to plan and access the cost of everything first. You can start with a list of things required for a wedding like the wedding venue, shopping, gifts, catering, transport, decorations and so on.
The planning takes time, as there are several things that you need to consider. Sit and plan with your parents or whoever is important to you.
Calculate Wedding Budget
Setting a budget is important if you don't want to spend excess. Do you want a glamourous wedding or a simple wedding? It depends on your wedding budget.
If you want a grand wedding ceremony, certainly maintaining a budget might not be important. As saving money won't be a matter of concern for you, I suppose.
But when you want to save your hard-earned money, you would rather opt for a simple wedding.
To set a budget for your wedding, you would need to estimate the total cost. Talk to the vendors, access the individual cost of everything, which includes the number of guests, location, catering, photography and so on.
To save money, maintaining the budget is crucial. Suppose you have set a budget of USD 7,000 for your wedding. Make sure that your entire wedding expenditure will fall under this budget.
For example, I had a budget of 8 Lakhs for my marriage. My father saved that much money for my marriage separately. I had contributed some to help my father financially. We made sure that we don't have to add anything extra.
In fact, we saved around 1 lakh after spending on everything on my wedding.
Set Priorities
On a wedding plan, the first and foremost thing you would need to prioritize is your guest list. Your wedding budget will depend on how many guests you will be inviting.
Prioritize making a decision if your guest list will include only close family members and friends or you want to expand.
How much money will you be able to save on your wedding depends entirely on the number of guests, decorations, gifts, and food.
That's why you have to prioritize what's more important than the rest. Set your budget accordingly.
For example, at my wedding ceremony, we invited minimal guest, and we wanted to serve our guests the best Bengali cuisine food. Thus, a major part of our money went into catering because we opted for the best catering service in our town.
Likewise, prioritize.
Consider a Weekday for your Wedding
Getting married on weekdays can save you money if you want to keep it simple. Usually a wedding on Saturday and Sunday will always cost you more.
If you book a lodge or a city hall on the weekend, they will charge you more. You are less likely to get a deal on the booking price. Vendors get more contracts on weekends, so charges are high on these days, unlike any other day of the week.
Keep a Percentage for Emergency Expenses
Wedding related expenses can come in all shapes and sizes, from the dress to the decoration, from the catering to taking care of the guests. We wouldn't know when in the middle of a ceremony we need a change to make, hence the money to be spent.
Arrangement for a wedding is always stressful. I remember mine. Before the wedding, I had sleepless nights. What if something goes wrong, what if the guests didn't like the food and so on.
You can never know of the unexpected surprises on such an important event.
That's why keeping an emergency fund always helps.
Hire a Local Wedding Planner
I made a mistake of not hiring a wedding planner for my wedding as there was no such thing called a wedding planner in my town.
But nowadays a wedding planner can release you from all the pressure of organizing a wedding and can save you a decent amount of money, too.
Hire a good and trusted local wedding planner. Tell them your budget and everything you require on your wedding day. Let your family take the backseat and enjoy while the wedding planner will do everything for you.
But make sure you keep a tab on whatever they are doing and spending.
If you hire a local wedding planner, having a small core team, they may charge you less depending on your need. They are experts and they have connections to vendors who sell products at a much cheaper price.
HOW TO SAVE MONEY ON WEDDING SHOPPING
Consider Renting Wedding Dress
Wedding dress holds a special place in the heart of every bride. Choosing a wedding dress can be a daunting task. You will be the one on whom everyone's eyes will be on. You would want to have the prettiest wedding dress available in the market. But it will cost you a lumpsum of money.
Now, if you want to have a budget-friendly wedding, buying an expensive wedding dress won't happen. In that case, renting would be the wisest decision.
There are stores that rents designer wedding dress, you could rent them, wear and then return it back. It will save you money and will fit your budget too.
Do Your Wedding Shopping During Sale
Wedding shopping during sale is not just about getting a discount. You get to save money and shop for the best deal.
When you are looking for a budget-friendly wedding, you got to do wedding shopping. There are so much to buy for yourself, family members, and close friends. It cost quite a considerable amount of money.
You can save a lot if you keep in mind how shopping during sales saves you money.
For example, your wedding is in February. You can start making a list and do the shopping during Christmas and New Year Sales.
It's the only time of the year when you can get the best quality of things at a much cheaper price.
Invest in Gold/Rented
In Indian wedding it is a tradition to give gold on wedding. It is seen as a symbol of promise and commitment. In a way, it is an ideal investment as gold is a precious metal and is always valuable for later future.
Some families invest 80% of their money in gold as security on wedding. Thus, by investing now, you are saving for the future.
HOW TO SAVE MONEY ON WEDDING FLOWERS
Stick to Seasonal Bloom
The purpose of the decoration with flowers at the wedding venue is to bring beauty and add colours to your wedding. Different flower species bloom in different seasons.
Seasonal flowers are always less expensive. When choosing a date for your wedding, consider doing research on what seasonal flowers will be available at that time.
If you are not too picky about flowers, you can always go with the seasonal flowers to save money.
Buy Wholesale Flowers from One Vendor
Flowers are an important part of any wedding celebration. We always want them fresh and bright. When you buy them in large quantity, they always come at a cheaper price.
Usually, when you talk to a flower vendor and give them the contract of wedding decoration, they buy flowers at a wholesale price.
A piece of advice – always check the quality of flowers before finalising with the vendor.
To make your wedding day look beautiful, people prefer flower decoration over anything else. But it is not always easy to find a good balance between what you want and what is affordable.
You can use non-floral items for wedding decoration to save money. You can use candles, bulbs, ribbons and a lot of large green fern leaves to decorate your wedding venue. These are extremely budget-friendly and will give a unique look to your wedding.
You can add more affordable decorative options like potted plants or party bouquet.
Use Your Garden Flowers
If you have a sizeable garden that grows beautiful flowers. You can use them for the wedding to lessen your flower decoration expenses. You can hire a gardener and ask them to make flower bouquet using the flower of your garden for the decoration.
HOW TO SAVE MONEY ON WEDDING INVITATION
Invite Limited Guests
You can save a lot of money by inviting fewer guests on your wedding. If you go for an intimate wedding, it will cut your wedding expenditure in half.
Nowadays, people prefer more small wedding, inviting only close family members and friends. You will have fewer people to feed and you can take great care of them.
Invite people who have been important in your lives and who you want to be a part of your special day. There is another benefit of inviting limited guests, you won't have to look for a big venue. You can accommodate and plan your wedding on your backyard too.
Online Invitation
If you want to save money on printing of invitation cards, the best way to send invitations is through online. In the age of digital world, people are accepting invitations online.
Certainly, invitation cards look more traditional, and emotional. I still have my wedding invitation card kept in my wardrobe. If you inviting fewer guests I would suggest, go with the printed or engraved invitation card as it gives a personal touch.
But if your guest list is sizable, you won't be able to cut down your wedding cost if you do the printed invitations.
You can design your own invitations online. There are several apps and templates that allow you to design your own wedding invitations.
It is easier to send online invitations to those who live far. Especially post Covid pandemic, online invitations are the best.
Make Your Wedding Website
Since weddings are expensive, there are several ways you can save money without compromising. For invitation you don't have to print cards or send an email invitation to each and every guest.
You can build a neat website, provide all the wedding related information like address of the venue, contact, dress code, date and so on.
Basically, your website will be the source of information and invitation to all your guests whom you are inviting.
The wedding website lets the guests know if they need to make arrangements or any details.
This unique idea will save money, and time both.
HOW TO SAVE MONEY ON WEDDING PHOTOGRAPHY
Hire a Freelancer
According to studies, most couples spend $1500 to $4500 on wedding photography. It is likely to increase now if you are hiring a professional wedding photographer team.
Whereas hiring a freelance photographer is more cost-effective. It will cost you around $1500 to $3500 as compared to a professional photographer who can charge $3000 to $5000.
Freelance photographers are equally skilful and bankable. On my wedding, I hired a freelance photographer to cover the entire wedding and reception. He charged me $800 back in 2015. You won't get any wedding photography done in 2022 at this rate.
Book Early
The best way to save money on wedding photography is to book your slot as early as possible.
Once you finalize your wedding date and venue, talk to a freelance photographer, check out their availability and book at least 6-7 months in advance.
For early booking, sometimes photographers give a discount on their rate. Prices for any photography vary depending on what you are looking for.
So, it is important that you talk to a few photographers and then finalize.
No Print, Go for Digital
In the world of Instagram and Facebook, we love to keep pictures on our smart devices. Digital photography is much more affordable.
While hiring photographer, tell them to give all the raw and edited images on pen drive, so that you can store them on your devices.
It will save you the money for wedding album and film.
The Smaller, The Cheaper
Another money-saving tip on wedding photography is to look for an individual photographer who has a small team. They are easy to negotiate and charge less as compared to reputed photography agencies.
HOW TO SAVE MONEY ON WEDDING VENUE
Book the Venue Early
Deciding the wedding venue is important. What type of venue do you want on the wedding day, how much the venue can accommodate people, what all facilities the venue will have and so on. There are too many deciding factors.
But a great way to save money on your wedding is to book your venue as early as possible.
The early you will book, the better chances you will have to negotiate for lower rates. Thus, you can easily save money.
Choose a Destination Wedding
Can you save money on destination wedding?
Surprisingly yes. If you have a smaller guest list, I think destination wedding will be a lot more fun.
You will fly down to a place of your dream where you and your partner will get married in front of your close ones, along with all other celebration.
Destination weddings are always a bit unconventional. Nowadays, a lot of celebrities choose for a destination wedding.
However, it looks like an expensive one but you can cut down half of the cost and do it on your way, within your budget.
You have to bear the cost of flight and accommodation, though. So, if you have a concrete plan, a destination wedding can become a budget-friendly wedding for you.
Have the Ceremony at Your Backyard
A backyard wedding can save you a lot of money if you know how to do it the right way. The best thing about a backyard wedding is you don't have to look for a venue neither do you have to pay.
I believe if you organize your wedding in your backyard, it will give the event a personal touch. You certainly can't fit too many guests. If you are doing an intimate wedding inviting only family members and close friends, backyard wedding is the best.
You can hire a local decorator and give them the contract of decorating the entire backyard beautifully.
Choose an Unconventional Venue
Have you ever thought of getting marry in a barn or garden? Out of box wedding locations gives an unique experience to the couple as well as to the guests.
In Indian, instead of choosing a marriage hall, you can select a historical location for your wedding day.
If you have money crunch, you can save a lot by choosing an open farmland with lots of greenery around. Location like these have a natural beauty and you won't need much for decoration.
In a way, you can save from all side.
HOW TO SAVE MONEY ON WEDDING FOOD
Order a Simple Cake
People love to celebrate their wedding by cutting a beautiful cake. Picking a cake for your wedding day can be intimidating. You have to research which cake shop delivers the best cake, and its cost.
Well, if you want to save money on wedding food, you will need to cut the cost of the cake. Cake certainly is not the most essential thing on a wedding. People include cake in their plan as a part of celebration.
If you don't want to skip it, better you order a simple cake not too elaborate.
Arrange a Simple Buffet
At my wedding, I arranged buffet for dinner. There were 250 people invited on my wedding and I knew it will going to cost me quite an amount on food.
I met several caterers and talked about how much it will cost me to feed 250 people. After several meetings I figured that if I arrange a buffet, it will save me money and there won't be wastage of food.
I ordered the caterer company to arrange both non-veg and veg food items. The best thing about a buffet is it requires less space than a traditional dinner arrangement.
Guests can walk and take food as per their choice. Buffet is an excellent choice if you have to feed a large group of people on your wedding.
Arrange No Food Waste Rule
It is evident that there will be a wastage of food on wedding party. But if you plan well and firmly stand on not wasting a single grain, you can do it by sticking to the 'no food wastage rule.'
Apply this rule for everyone invited in the wedding. This will undoubtedly help you save money on food. Not only saving money, you are saving the Earth too.
Skip the Open bar
An open bar might make your guests happy but it will give pain to lose a lot of money. On average, people can consume 2 drinks when there's no time restriction in a wedding party.
Skipping the open bar means you are maintaining a perfect balance between keeping the wedding party enjoyable and keeping the expenses low.
Not suggesting to cancel beverages from the menu. All you need to do is to tweak the way of presenting drinks to your guests in the wedding party.
Consider Catering from a Restaurant
If you are looking for a way to save money, consider catering from a local restaurant. Do your research which restaurant in your locality provide wedding catering services.
They have professional chefs and staff, talk to them about your menu and how many people you want to serve.
Usually, restaurant caterers are affordable as compared to catering agencies. You can also tell the chef to tailored special menu as per your choice.
Get Creative with Your Menu
It takes most of the time to select and finalize a wedding menu. A creative way can reduce your food expenditure. Be open about the choice of food.
You can blend different cuisine of food for your menu. You can skip non-veg to reduce the cost. You can keep more options for appetizers instead of entrees.
You can serve chicken instead of lamb, more veg options, different soups and desserts.
You can play with the menu is different ways.
Avoid expensive Add-ons in the Menu
To save more money you must ensure that you are not overpaying for any expensive items in the menu. Avoid chef's signature dish as it will cost you heavy.
Keep only one exclusive food item along with the other. Don't include lobster, salmon, beef, etc. keep a balance in your menu.
For example, keep salmon, salads, pizza, pasta, soup, grilled chicken and desserts with some finger food like fries or falafel.
Consider a Small Wedding Party
A small wedding ceremony means you will have to spend less on food and drinks. You can save on venue cost. It can be a more family gathering, more personal touch.
It is simple to understand that the smaller the party will be the more savings you can do on wedding.
Keep Single Drink Serving Option
If you can not entirely skip serving alcohol, move to wine. Give your catering serving staff instruction to serve only one drinks to everyone.
Keep it limited and under control.
Keep a slot only for drinks and finger food.
Final Words –
Wedding is an important event of life. It has to be special but if you have a tight budget, you can equally make your day memorable by following these perfectly winning tips.