How to save money on car insurance
Car insurance is one of those necessary expenses that most people would rather not have to pay. But the truth is, if you own a car, you need to have insurance.
I have known many people who own a car but they don't feel the necessity to purchase an insurance. In the States and other western countries, having a car insurance is crucial if you own a vehicle, but in India, it's not.
People have a misconception that if they purchase an insurance, it is an extra expense.
But when I ask what will happen if something unfortunate happens to your car? The response is certainly alarming. Most people don't bother about 'what will happen' thing.
Why is having a car insurance important?
If you own a car, you're required by law to have car insurance. But even if you don't own a car, you might still want to consider getting car insurance.
Here's why:
It protects you financially in the event of an accident
If your car is damaged, your insurance will pay for the repairs
In the accident, if the other car is damaged or the other driver/passenger requires medical expenses, car insurance will pay the rest
If you have collision coverage, your insurance company will help pay or replacing your damage car
Thus, you can understand why having a car insurance is crucial.
But the point is, how can you save money on car insurance? Considering the fact that it takes away quite a lot of your money.
Well, the good news is there are ways that could help you save up the maximum on your car insurance.
How to save money on car insurance?
Compare Insurance Premiums Before Purchasing
This is a critical step before you purchase a car insurance: comparing insurance premiums.
By doing so, you are a step closer to getting the best value for your money.
Here, the question lies, how would you compare insurance premiums? What process should you consider?
You could use an insurance comparing website and check out the premiums of every car insurance company. You provide the information they ask and, based on your requirement, they will guide you with the best premium quotations.
Or, else you can take help of a broker or an insurance agent to get quotes from multiple insurance companies. Not only that, they can give you an insight with different policy options and coverage best to buy.
However, you can get pretty much all the information on a company's website. If you want to know the details, you can call the customer care division, where you can talk directly with an agent and get all the information you need related to your plan.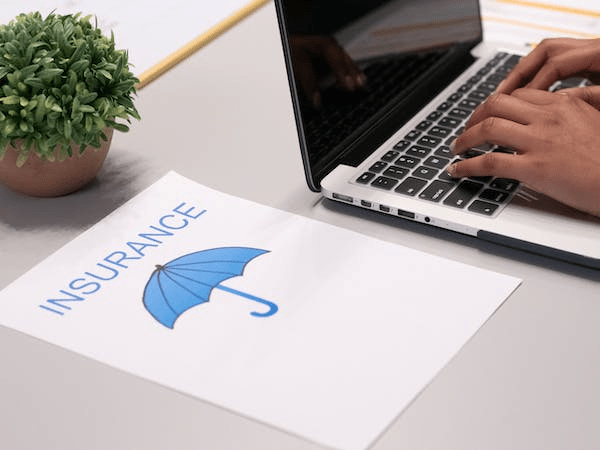 Increase Optional Deductibles on Older Vehicles
What does it mean when you increase deductibles on older vehicles?
This means that you would be responsible for paying a higher amount out-of-pocket if you need to make a claim.
For example, if you have a $500 deductible and you get into an accident that causes $1,000 worth of damage, you would pay $500 and your insurance would pay the remaining $500.
Is this risk worth taking?
If you are comfortable, drive safe and do not live in an area which is an accident-prone zone, this could be a smart way to save money on car insurance.
Avoid Unnecessary Add-ons
Do you know you can avoid unnecessary and costly add-ons and prevent the company from raising the price of the premium?
Try to maximise the cost of the premiums. The company insurance agent will show you and try to persuade to take add-ons telling they will cover your this and that.
Remember, this is what they are being paid to do. They are trained to upsell you. If you listen to their jargons, you might even get puzzle and end up adding them to your insurance coverage package.
The best way to avoid them is to decline their offer politely and buy only what you need.
Install Anti-Theft Devices
Saving your car from theft can help you save from paying the high premiums of car insurance too.
Anti-theft devices can help to deter thieves from stealing your car, and this can lead to lower insurance rates.
If your location is prone to theft, installing the device would be a wise investment.
Let your insurance company know that you have installed anti-theft device and ensure if there is any added benefit for that or not.
Better credit = lower car insurance premiums
If you're like me, always looking for ways to save money. And if you have a car, chances are you're already paying for car insurance.
But did you know that having a good credit score can actually help you save money on car insurance?
With better credit card scores, many things get easier financially. In case of car insurance too, some companies take credit score seriously. Some insurers provide added discounts or lower the premiums if you have an excellent credit score.
While researching, if you come across with a company as such, consider talking to them directly. If you could manage to get a high discount on the premiums, the insurance cost will automatically get reduce.
Dig for Discounts
When you have a lot of bills to cover along with other expenses, paying for a car insurance can be painful and feel expensive, even though you know it is important.
Find out insurance companies that offer seasonal discounts on their premiums. This is the advantage you should never ignore.
Discounts can come in many forms, for example, many companies offer a discount for safe drivers and students.
They probably will take a test to evaluate how safely you drive and dig into your driving history to verify. Once you qualify, you will be eligible for the discount. You can also negotiate if you want to.
Similarly, if you are a graduate student who would be needed a car insurance. Most insurance companies offer student discounts on the premiums. For a student, the more discount you can get, the better.
Hence, go with the policy that suits your requirement the best and avail the discounts to save money.
I used Geico for our car insurance during our stay in the USA. After researching a lot, we found Geico suited us the best as it gave us the best deal in terms of discount.
Now that we came back to India, we switched to Acko car insurance.
Buy an insurance friendly vehicle
What is the simplest way to lower your auto insurance premium?
Did you know that the kind of car you drive can have an impact on your car insurance rates?
For example, if you drive a sports car, you can expect to pay higher premiums than if you drive a sedan. An Insurance companies view sports cars as risk-prone vehicle.
They're more likely to be involved in accidents and speeding tickets, so insurance companies charge more to insure them.
Thus, you can choose a car that has an exemplary safety record. Luxury cars tend to have a higher premium rate. So, it is better to avoid purchasing luxury cars.
Do a little of research before buying a car, if you want to save on car insurance.
Be a better driver
No one likes to overpay for car insurance. And if you're a skilful driver, you shouldn't have to. That's a brilliant way to save money on car insurance.
If you have a clean driving record, have no prior history of accidents and tickets, you are in a much better position to get a reduced premium rate.
The safer you drive, the fewer chances of accidents. Obey the traffic rules, maintain a speed limit. Keep your car in a good condition. Periodically service your car and ensure all the safety features are in a working order.
Whether you buy a new car or an used, if you drive safely, you will be benefited in getting a reduction in the premiums of car insurance.
Review Your Policy Plan
There are a lot of different factors that go into car insurance rates, so it's important to ensure you're getting the best rate possible.
Review what policy plan are you taking from the insurance company. Validate all the document papers twice. Ensure the salesperson hasn't put any add-ons or hidden charges in your policy plan.
Ensure you are buying only what you need. Check the premium cost after discounts and deductibles.
If you find no loopholes and are satisfied with the car insurance coverage, you are good to go with everything.
Final words –
People might feel differently about car insurance. As long as you can save on them, it is a great investment for your car and your finance.
How to get cheaper car insurance in 2023?
In 2023, car insurance rates are expected to be on the rise.  However, there are a few things you can do to get cheaper car insurance, depending on your location and situation.
1. Compare rates from multiple companies to find the best deal. 
2. Consider raising your deductible. By raising your deductible, you can lower your overall premium.
3. Bundle your car insurance with other types of insurance policies you have, such as homeowners or renters insurance. Many insurers offer discounts for bundling multiple types of coverage together.
4. Keep your driving record clean. 
5. Know what you need. Only buy the coverage you need. Don't waste money on coverage you'll never use.
What is the cheapest type of car insurance?
There are a few things to consider when trying to find the cheapest type of car insurance. The first is the type of vehicle you own.  If you have an older model car, you will likely pay less for insurance than someone with a newer, more expensive model. Sports cars and luxury vehicles usually cost more to insure than sedans or minivans. If you don't need all the bells and whistles of a luxury car, choosing a less expensive model can save you money on your premium.
The second is your driving record. A clean driving record will get you a lower rate than one with accidents or violations. If you have a clean record, you will probably pay less for insurance than someone with multiple accidents or traffic violations.
Does credit score affect car insurance rates?
It's no secret that your credit score can affect your financial life in a number of ways. But did you know that it can also affect your car insurance rates? That's right, your credit score is one of the many factors that insurers look at when determining your premium. And if you have a low score, you could be paying significantly more for your car insurance than someone with a high score. 
Insurers use credit-based insurance scoring to help predict the likelihood of future claims.
Thus, if your credit score is low you should start working on them to improve.
What factors influence how much you pay for car insurance?
There are many factors that play a role in determining how much you pay for car insurance. Some of these factors are within your control, while others are not.
The most important factor in determining your car insurance rates is your driving record. If you have a clean driving record, you will pay less for car insurance than someone with multiple accidents or speeding tickets. Insurance companies use your driving record as a way to predict how likely you are to get into an accident, and the more accidents you have, the more you will pay for insurance.
Young drivers tend to pay more for car insurance than older drivers. This is because they are considered to be a higher risk to insurers.
The type of car you drive can also affect your car insurance rates. Insurers typically charge higher rates for sports cars and luxury vehicles, as these types of cars are more likely to be involved in an accident or stolen.
The amount of coverage you purchase also influences your rates. If you only buy the minimum amount of coverage required by your state, you will pay less than someone who buys full coverage. However, it is important to make sure you have enough coverage to protect yourself financially if you are involved in an accident.
These are some of the common factors that influences your car insurance rates.