14 Effective Strategies for Saving money on electronics
Are you looking for ways to saving money on electronics?
In today's digital age, electronics have become a necessity for most people. From smartphones and laptops to smart home devices and gaming consoles, there is no denying that electronic gadgets have made our lives easier and more convenient.
However, with the constant advancements in technology comes hefty price tags. However, there are numerous strategies you can employ to save money when purchasing electronics.
We will explore some effective strategies for cutting costs on electronics so you can stay up to date with the latest tech trends.
Without much delay, let me take you to the strategies I have been following to save money on electronics.
Strategies for Saving money on electronics
Before embarking on any electronics purchase, it's crucial to establish a budget. We all love gadgets and electronics, but sometimes our addiction to buying the latest tech can be hard on our wallets.
Set parameters such as price range, essential features, and brand preference. By establishing clear spending limits for your electronic purchases, you will be able to prioritize what is really important and avoid impulse purchase.
Also, consider the lifespan of each device as some products may be more cost-effective in the long run despite their high initial purchase price.
Although technology continues to evolve rapidly but taking time out and carefully planning your electronic spending habits could mean extra cash leftover for other essential things like paying bills or even investing towards something else important in life.
Research and Compare Prices
In the world of electronics, it is easy to get caught up in the excitement and buzz of new gadgets and devices. However, before you make any purchases, taking the time to research and compare prices can save you a lot of money in the long run.
Not only will this help you discover better deals and discounts but also ensure that you are paying a fair price for the item. Based on your needs and price range, look for what all product models are available in the market. Research on their features, compare with different devices, assess their value for money.
You can also use online tools that compare prices across various websites to ensure that you are getting the best possible deal. By comparing prices from various in-stores, you can even identify sales or promotions that may not be advertised elsewhere.
Researching gadgets is essential to ensure an electronic device fits your needs, otherwise, money spent on something unnecessary would lead to regret afterward.
Consider Buying Refurbished
Refurbished electronics offer a great way to save money without sacrificing quality. Refurbished electronics are devices that have been returned to the manufacturer or seller due to minor faults or defects.
These units are then repaired, tested, and certified before being sold again at a lower cost. The benefits of purchasing refurbished items go beyond just saving money on your purchase. Going for previously owned gadgets helps reduce e-waste in the environment by promoting recycling and reusing old devices.
Moreover, these products come with warranties from reputable sellers giving assurance for their quality. So, in case anything goes wrong after your purchase of the refurbished item, there will always be someone ready to assist and resolve any issues.
Mostly, people do not purchase refurbished products because of the misconception that they are low-quality or damaged goods. You will get the same quality of product just as the new one but at a much cheaper rate.
Buy Previous Generation Models
Every year, new and improved models of our favorite electronics hit the market, each one boasting more features and alluring capabilities than the last. When the new models of any electronic products hit the market, the prices of the previous model drop significantly.
Take example of an iPhone itself. Every year Apple launches new models of their product with a few additional features keeping everything else the same but the cost varies a lot from their previous model. You can certainly save a considerable amount of money on Apple products by buying the previous generation models.
Shopping for older models gives consumers access to deals and discounts that might not be available on newer versions. Retailers are often eager to clear out their stock of outdated electronics to make room for the latest releases.
You might miss out on the very latest technology or hardware upgrades that come with newer releases. But if those features aren't critical to your needs, then going back one generation isn't such a big deal.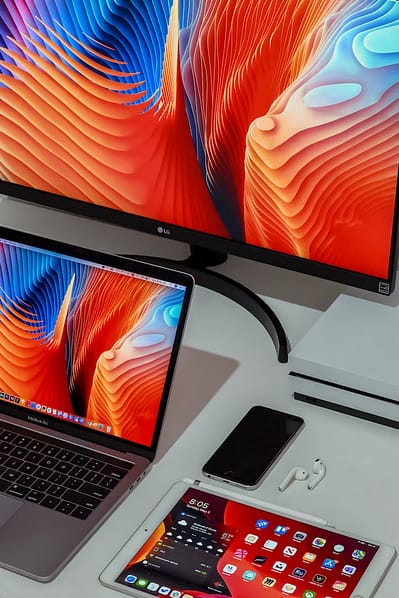 Wait for Sales and Deals
Sales and deals have always been a great way to save money on electronics. It is a tendency of every middle-class person wherever they see sales and discounts, they prefer to go there as they could potentially save more money.
One of the first places many consumers turn when looking for electronic sales and deals is online retailers like Amazon. These sites often offer special promotions and discounts on popular products, which can significantly reduce the price of what would otherwise be an expensive purchase.
If you are willing to wait, retailers offer steep discounts on popular items on major holidays like Black Friday and Cyber Monday. You could even get exclusive offers if you have sign-up their newsletters or have any promotional codes.
Consider Alternative Brands
While big-name brands tend to dominate the electronics market, alternative brands can provide excellent value for money. Many smaller companies offer comparable products at much lower prices because they do not have the same overhead as their larger competitors.
By doing your research and exploring lesser-known brands, you may find hidden gems that perform just as well – or even better – than the popular options.
Plus, when you opt for an alternative brand, you're often supporting a business owner who is passionate about their product rather than a mega-corporation focused solely on profits. With online reviews readily available, research into these smaller brands and their products.
Contrary to popular belief, cheaper does not always mean inferior quality; this holds even more accurate for alternative electronics brands.
For example, Bose and Sony sound system dominates the market for their best quality products but they are too expensive. If you have a stringent budget, you can switch to alternative brands that are cheaper. If you do not know where to look for them consider researching a bit on Amazon. Many small and lesser-known companies enlist their electronic products at better deals on online retail store.
Evaluate Warranty and Return Policies
Many consumers focus solely on the price tag without considering the importance of evaluating warranty and return policies. However, taking the time to review these policies can help save money in the long run.
Imagine buying a new laptop that suddenly stops working after a month of use. Without a warranty or return policy, you would be stuck with a broken device and forced to shell out more money for repairs or replacement.
But by choosing products with strong warranties and flexible return policies, you can protect yourself from unexpected expenses. Some products may come with an extended warranty option, if you feel it is required you can always go for it.
For example, when we bought our refrigerator in a combo deal with a washing machine, the retail store offers us one extended warranty policy. Though we did not opt during that time as it was not required. But based on your need for the product, you can evaluate. Considering these factors when purchasing electronics can help save you money down the line if unexpected issues arise.
Sell or Trade-In Old Devices
By selling your old phone, tablet, or laptop instead of letting it gather dust in a drawer, you can earn some extra cash to put towards the cost of a new device.
But with so many online platforms available today, you can trade-in devices directly with retailers or third party authorised sites. Not only will selling or trading in old devices help reduce the cost of upgrading to newer versions but also provides a sustainable solution for reducing electronic waste.
Many retailers offer trade-in programs where you can receive credit towards a new purchase in exchange for your old device. I did this with my iPhone.
I trade-in my old iPhone7 with a new iPhone 12. Not only I got to save on the new phone but also got additional discounts and cashbacks using promotional codes. You can also sell your electronics through online marketplaces such as eBay and Craigslist.
DIY Repairs and Upgrades
DIY repairs can help save money by allowing you to fix minor issues yourself rather than paying for costly professional repairs. With the abundance of instructional videos and articles available online, many common problems with electronics such as cracked screens or low batteries can be easily fixed at home.
Certain upgrades such as adding extra RAM or swapping out an old hard drive for a newer one can significantly improve the performance of your device. With the rapid evolution of technology, keeping up with the latest gadgets and appliances can be a costly.
Many websites and forums offer instructional videos and guides that provide step-by-step instructions for repairing and upgrading electronic devices free-of-charge.
By taking advantage of these resources as well as sourcing tools from home improvement stores, you are sure to save significant amounts while getting your devices functioning correctly all year round. So next time your phone screen cracks or laptop slows down, consider taking matters into your own hands.
Look for Cashback or Rewards Programs
Well, cashback programs allow you to earn a percentage of your purchase price back as cash that can be redeemed later. Rewards programs work similarly, but instead of earning cash back, you earn points or rewards that can also be redeemed for discounts or free products.
One of the best things about cashback and rewards programs is that they often offer savings on a wide variety of electronics. Whether you are looking for a new laptop, tablet, or smartphone, chances are you'll be able to find some sort of discount through one of these programs.
Cashback and rewards programs can be combined with other discounts and promotions to maximize your savings even further.
Buy Bundles or Combo Deals
Retailers often offer bundle deals or combo packages where you can purchase multiple electronics or accessories together at a discounted price.
For example, buying a laptop with a bundled printer or purchasing a smartphone with a free case and screen protector. These deals can provide significant savings compared to buying each item separately.
Bundles often include complementary items such as chargers or protective cases, which would typically need to be purchased separately at an additional cost.
These deals commonly occur during holiday shopping periods and major product launches, thus, if you want to save money on electronics these kinds of deals will profit you the most.
For example, a few months back, my husband bought a Samsung smartwatch from Amazon on a combo deal with a wireless earphone. He needed the earphone for a while, with the combo deal we did not have spend a dime.
Opt for Open-Source Software
If you are looking to save money on electronics, one area you may not have considered is the software that runs on your devices. Open-source software is a great option for those who are budget-conscious as it is often free and can be downloaded from open-source community websites.
This type of software does not come with any licensing fees or restrictions, unlike proprietary software. By using open-source software instead of proprietary alternatives like Microsoft Windows or Adobe Creative Suite, you can save hundreds of dollars. They have lower ongoing costs since they typically do not require expensive updates or subscriptions.
Check for Student/Employee discount Programs
Many retailers and manufacturers offer special discounts for specific groups, such as students, educators, or employees of certain organizations.
Some examples include Apple's Education Pricing program which offers discounts on MacBooks, iPads, and other accessories for students as well as teachers; Microsoft's Student Discounts program which provides savings up to 10% off select products; and Dell Advantage Rewards Program which is designed specifically for members of academic institutions offering big discounts.
Whether you are in college or working full-time, there's always something new in the tech world that catches your attention. From laptops and smartphones to appliances and accessories, getting discounted rates helps with affordability.
Employees also benefit from discounted rates through their employer's partnership with electronics retailers. These partnerships may include financing options or a direct discount offer. Thus, taking advantage of student/employee discount programs is a smart way to save money on electronics.
Buy Essential Accessories Only
By focusing on purchasing only what is truly necessary for your device to function optimally, you will not only save money upfront but also down the road by avoiding replacing accessories that weren't worth the investment.
For example, when buying a smartphone or tablet, investing in a protective case can help prevent costly repairs due to accidental drops or scratches. However, splurging on an overpriced designer case provides no functional benefit. Instead of purchasing an expensive dock for your smartphone or tablet, invest in a simple charging cable that will get the job done just as effectively.
Prioritizing essential accessories over impulse buys when shopping for electronics is important if you want to save the maximum money.
How can I find out about upcoming sales and deals on electronics?
One of the easiest ways you can stay up-to-date with upcoming sales is by subscribing to your preferred electronic stores' newsletters. Most reputable retailers like Best Buy or Amazon will send emails about upcoming tech deals that may be worth looking into.
You can also follow popular deal-hunting websites or social media accounts that specialize in finding the best bargains online. These sites will often feature limited-time flash sales or clearance events that can save you hundreds of dollars.